This site
may
be offline for maintenance TODAY between 3a and 5a.
Comment
Rheumatoid Changes of the Hand: Chronic inflammation of the MCP joints has lead to their deformity, with deviation of fingers towards the ulnar aspect of the upper extremity.
Image Credit
Charlie Goldberg, M.D.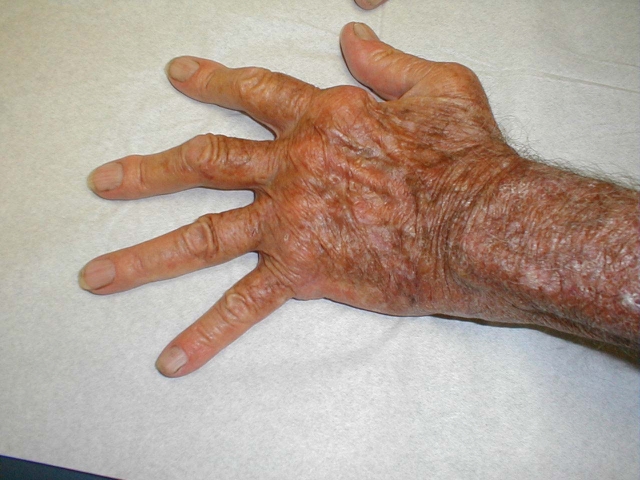 For questions or comments about the Clinical Images section of MedPics, please contact Dr. Goldberg directly.
Please report any comments, questions and/or concerns to us by clicking on the button below. Developed by the UCSD School of Medicine, Office of Educational Technology
Copyright 2023, University of California, San Diego
All rights reserved
Request Help